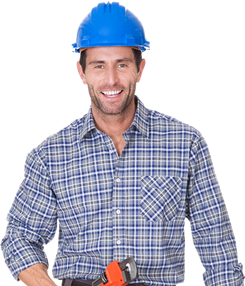 We Provide Professional Services
Many year experience has made our team a leader in Plumbing area.
We deliver only timely and quality service to our clients
We Are Professional, call us now and all plumbing problem we will solve in one moment!
Leave the task to the professional plumbers.
Drain Cleaning
When an appliance such as the toilet, sink, or shower/tub is dealing with a clogged drain, the daily need to use these appliances is taken away completely. While we may take these appliances for granted, once their clogged and unusable it becomes a major problem. Most often a drain clogging up is unexpected, so you're unable to anticipate the need for plumbing service. That's why choosing the best plumbers in Chandler to deliver 24- hour emergency plumbing services is very important. By contacting our top notch plumbers at AZ Preferred Plumbing Company, you're guaranteeing yourself same day plumbing services that you won't find anywhere else. We'll take care of any clogged drain in the house of any severity with ease, and you'll be able to go back to using your important appliances.
Leak Detection
Hearing the sound of running water is one the worst things a homeowner can experience, because that, most likely, means that there's a leaking pipe somewhere in the house. A leaking pipe can cause water damage to the wall, floor, or ceiling it's next to, and will also increase your water bill significantly due to the amount of water that is being wasted from the leak. At AZ Preferred Plumbing Company in Chandler, we specialize in leak detecting